GoPro Hero Cameras are now in Nigeria
Multidox | Forum

---
Home
|
Technology
|
( 4 )
|
Subscribe
|
Post reply
Posted by Felix Okoli on Saturday July 18, 2015 9:51:18: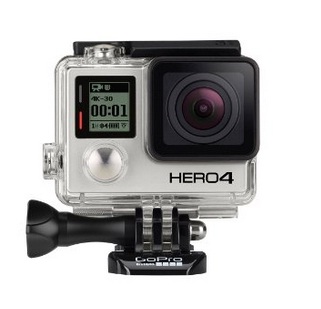 The GoPro Hero Camera is now in Nigeria can be be purchased at local and online stores.What is a GoPro camera really? Well, first of all, it's a camera that allows you to take pictures and do video recording. However, it's not just an average camera like the rest but it's really special as it has some features that make it different from others. One of the cool features about the GoProHero camera is that it has a mobile app that allows you to use your mobile phone to control the camera. With your phone and your Wifi connection, you can control your Hero camera to do things like taking shots, video recording, sharing on social media and even controlling multiple GoPro cameras. Another cool feature of the camera is it's Quick Capture ability. This allows you to quickly capture moments with your camera at a moment's notice when it's on QuikCapture mode.Video quality, audio quality and image quality on the GoPro camera are are all really good and all you just need do is power your camera on and press the right button. It also allows you to make professional edits on the device without the need for a external computer or separate video editing program.With a GoPro HERO camera, it becomes easier to capture and share pictures and images. It comes with a high-quality 1080p30 and 720p60 video capture and creates 5MP to 12MP photos for up to 5 fps. GoPro HERO cameras make your videos and pictures look like one captured by a professional as it's impressive output is part of what makes it one of the best-selling cameras in the world. It comes with accessories and features that make it wearable and it can easily be mounted or integrated to an exterior surface. It also has a rugged waterproof housing that makes it less likely to be affected by rain or water as it can even be used underwater for up to 131 feet.Types of GoPro Hero cameras available as at 2015
- Hero
- Hero 3
- Hero 4Where to buy:
- Amazon
- Jumia Nigeria
- Konga
---
Comments:
Re: GoPro Hero Cameras are now in Nigeria
Posted by Henry on Thursday July 23, 2015 at 15:49:50: It looks really good. I never knew there was a camera I could use underwater. This is really what I've been looking for. How much does it cost?
---
Re: GoPro Hero Cameras are now in Nigeria
Posted by Felix Okoli on Thursday July 23, 2015 at 15:51:49: Well, their prices vary depending on the model and colour. Gopro hero goes for about N30,00, GoPro Hero4 black goes for about N110,000 while GoPro Hero Silver goes for N84,000
---